200,00
kr
Urban farming in Oslo – poster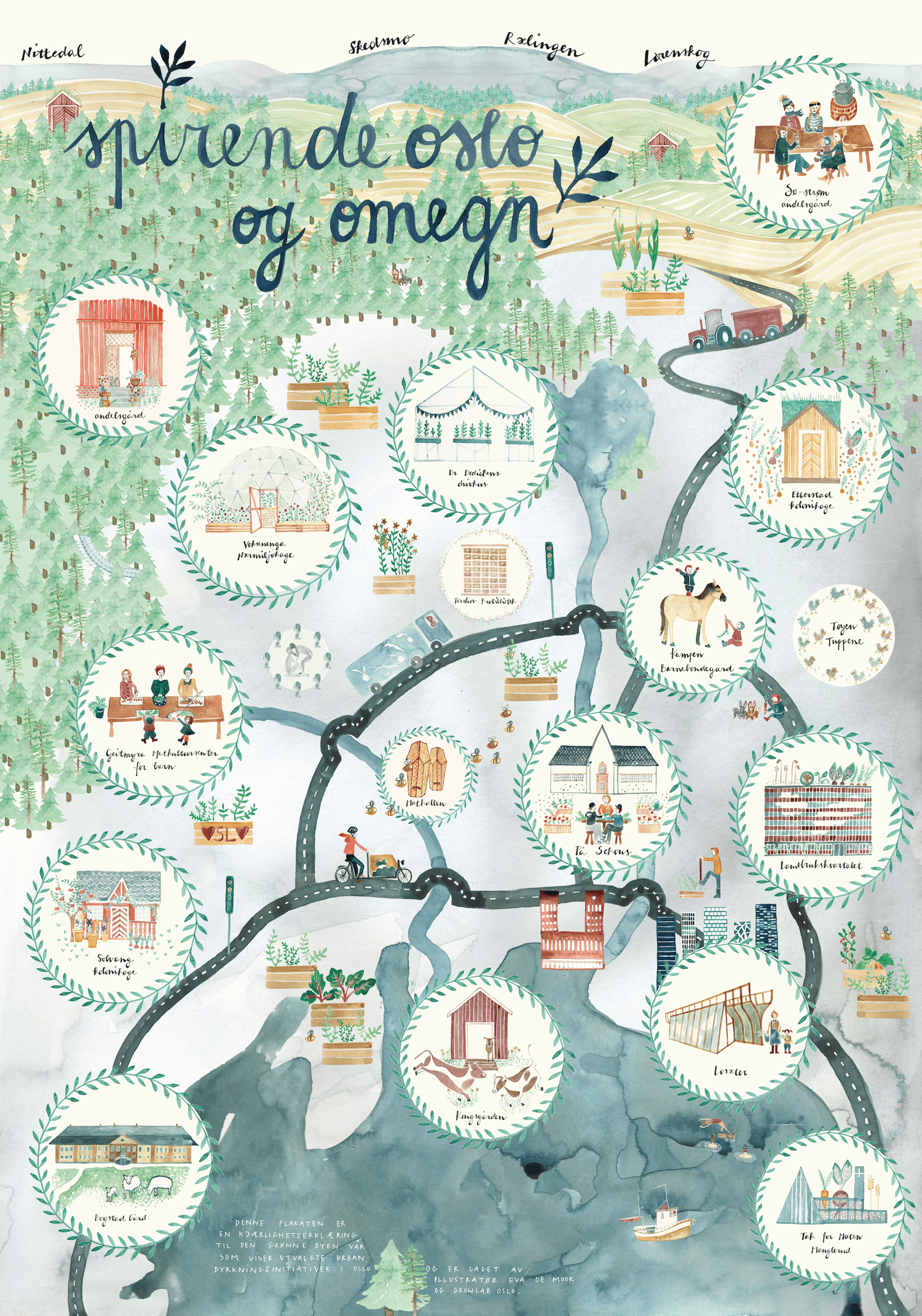 Hang urban farming in Oslo on your wall with this inspiring poster.
Standard Edition – 50x70cm
Special Edition – 70x100cm
Spirende Oslo og omegn means "sprouting Oslo and surroundings", and is a poster made with deep love for the urban farming movement in Oslo. It shows selected projects from all around Oslo, from east to west, north to south, in addition to five neighbouring municipalities.
Illustrated by Eva De Moor. Idea and design: Growlab Oslo
Supported by Oslo Kommune and Landbrukskontoret.